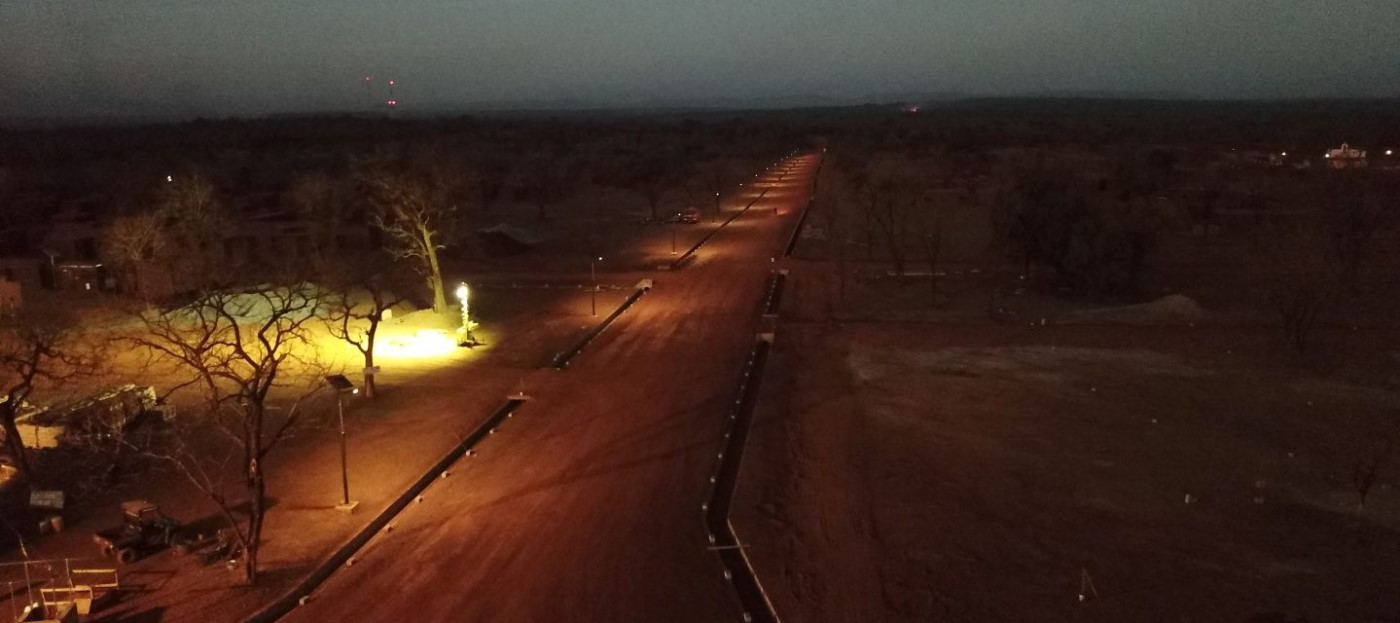 PV Powered Street Lights and Pumps in Mali
As part the Fekola mining project in Mali and B2Gold 's commitment to sustainability, Tugliq Energy was awarded the mandate of designing and supplying solar street lightings and solar water pumping solutions. The systems are diesel-free and entirely powered by PV modules.
Project
Two solar farms to power an underground water pump tapping water at a depth of 120m below the surface and a second above-ground pump delivering the water to a distribution reservoir for the village.
60 street lighting kits and innovative foldable masts to ensure that the main roads remain lit throughout the night.
Key Facts
The above-ground pump is powered by a 4 kW installation
The underground pump is powered by a 16 kW solar park
The total solar lamp design comprises of a 8.4 kW installation
Project status
Completed.
Client
B2Gold
Study date
May 2018
Installation
January 2019
Solar
28.4 kW
Location
Fekola Mine, Mali