Raglan II – Hybrid Wind, Diesel and Storage Energy Generation in Arctic Canada
Following the success of the Raglan I project, a 3MW wind turbine and triple storage system, carried out by TUGLIQ Energy, Glencore has called upon Tugliq to facilitate in increasing the mine's renewable energy production and decrease its energy costs.
The project constitutes the second deployment of renewable energy in Nunavik, the first being at the very same Raglan Mine. The region experiences some of the most favourable wind resources in the world, an energy source that continues to be largely underdeveloped.
Installed Solutions
A second 3MW wind turbine coupled with a bi-directional Li-Ion battery system of 3MW/1MWh. Renewable energy penetration reaches close to 40%, with storage energy and control systems playing a critical role in managing variations due to wind fluctuations as well as preventing grid failure in the event of turbine operational malfunction.
Reduction Results
The project considerably reduces the energy costs of the mining company, simultaneously reducing its carbon footprint as a result of CO2 emissions. Such a project also contributes to the development of the economic sector for remote communities as well as improving the quality of life for the employees and communities involved.
Client
Glencore Raglan Mine
Construction Underway
Commissioning Date
2018
Budget
$18M
Wind
3 MW
Li-Ion Batteries
3 MW / 1 MWh
Location
Quebec, Canada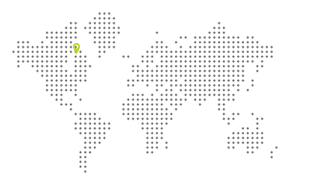 Reductions
6 800 TCO2eq. per year
Diesel Avoided
2.1M litres per year