Raglan I – Hybrid Wind, Diesel and Storage Energy Generation in Arctic Canada
The Raglan Mine is one of the largest independent industrial power grids in Arctic Canada. Before the project, the mine was entirely dependent on fossil fuel import. The project developed by TUGLIQ Energy joins wind, diesel and storage resources to decrease overall energy costs as well as diversify the energy production of the site.
Installed Solutions
3MW Wind Turbine
Flywheel to level-off any speed fluctuations and stabilize the strain and frequency of the autonomous grid
Li-Ion batteries to support the grid
Hydrogen loop comprised of an electrolyser, high pressure storage tanks and fuel cells
Microcontroller
Supervisory control and data acquisition (SCADA) for remote monitoring
Results
Environmental Excellence Award (awarded jointly with Glencore Raglan Mine), presented during the "Towards Sustainable Mining" annual gala of the Canadian Institute of Mining, Metallurgy and Petroleum in Vancouver, May 2016;
Award for "The Best application of renewable storage energy at a mining site", presented at the "Annual World Energy and Mines Congress" in Toronto, October 2016;
"Project of the Year" Award, presented globally by HATCH for projects in which the company was involved, 2016;
"Wind power developer and operator of the year" awarded by the Quebec Wind Energy Association during the annual gala held at Matane, May 2016.
Client
Glencore Raglan Mine
Commissioning Date
2014
Budget
Budget total– $22M
Wind
3MW
Flywheel
200 kW / 1.5 kWh
Li-Ion Batteries
200 kW / 250 kWh
Hydrogen Cylinder
200 kW / 4 MWh
Location
Quebec, Canada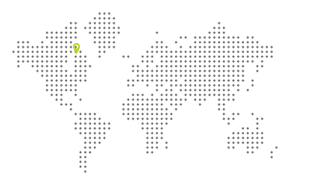 Reductions
6 800 TCO2eq. per year
Diesel Avoided
2.1M litres per year